ROOT 1066 International Festival
Blacksmiths on the Beach
The Stade Open Space, Hastings, East Sussex
Please visit
https://www.babamembers.org.uk/baba-agm-and-conference-2016/
for tickets and more details of the timetable of events.
ROOT 1066 is a major contemporary, multi-form art festival that will mark the 950th anniversary of one of the most famous dates in English history, that of the Battle of Hastings, when the path of English and European history was irrevocably changed. Organised by Hastings Borough Council with the support of Arts Council England, the festival will feature new commissions and collaborative projects involving national and international artists that will offer new perspectives on the legacy of 1066.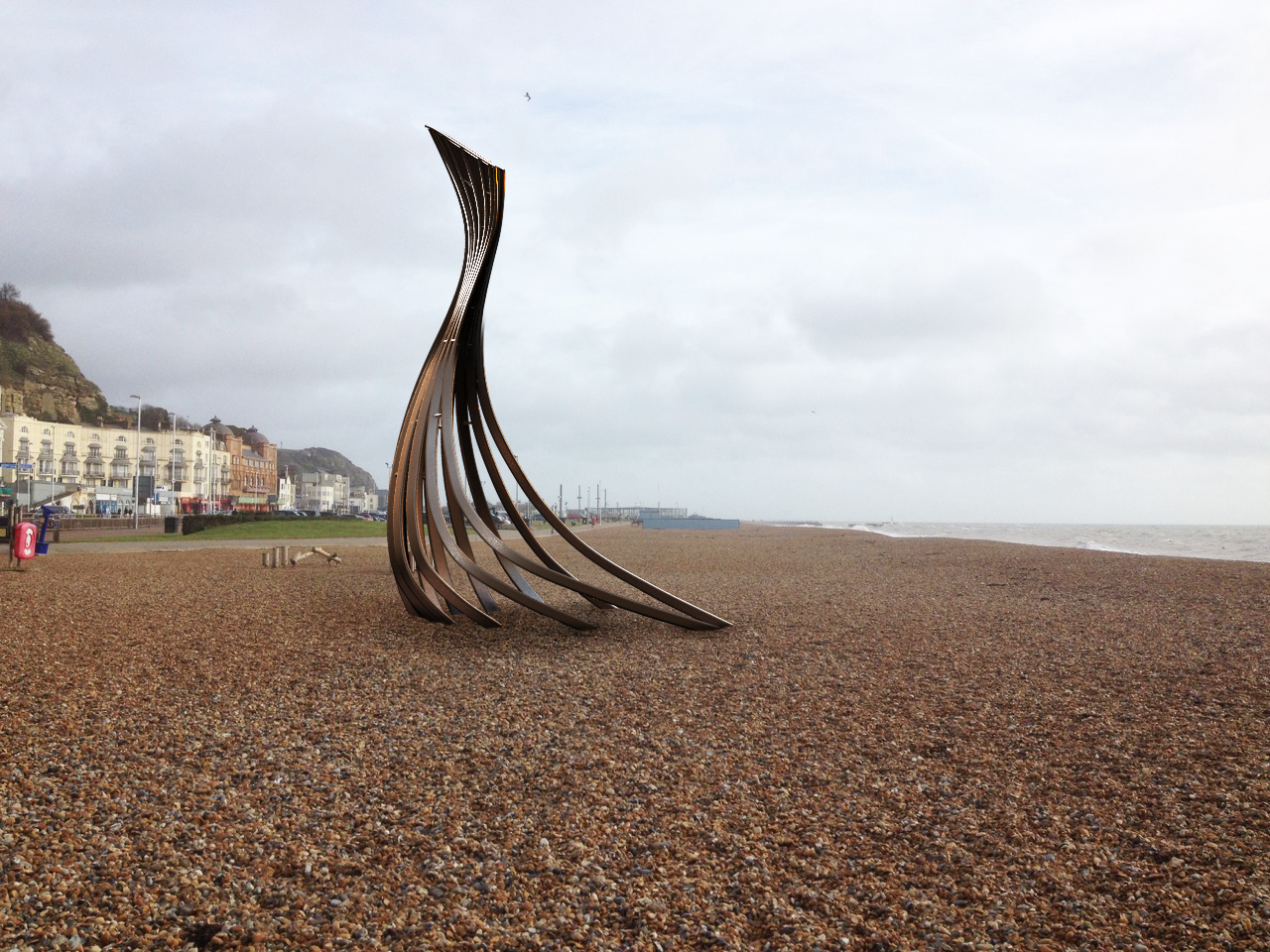 The BABA Events Team, working in collaboration with Hastings-based metal artist Leigh Dyer, recently succeeded in securing funding that will enable the Association to organise a weekend-long forging event as part of this high-profile festival. The forging activity will focus on the production of a large scale artwork designed by Leigh Dyer and Tim Puddephatt. Leigh already has several well-known public sculptures in the town.
The event will offer us great public exposure as it is taking place at The Stade Open Space ('Stade' being an old Saxon word for 'landing place'), located at the edge of the beach in the heart of the Old Town and right next door to the Jerwood Gallery.
BABA Children's Forging will be a key attraction at the event, and children will be able to have a go at blacksmithing in a child-friendly forging environment, with the guidance of experienced Children's Forging teachers Robert and Carol Smith.
For more details and to buy tickets, please go to:
https://www.babamembers.org.uk/baba-agm-and-conference-2016/
For further details contact the BABA Events Team:
Tim Puddephatt
tel: 07816 615762
e-mail: the_foot_of_iron@hotmail.co.uk
The pen and ink illustration of the net-drying huts at Hastings is used by kind permission of Claire Fletcher www.clairefletcherart.com